Mai Thai Restaurant & Lounge
CONTACT US TODAY TO DISCUSS YOUR LIGHTING PROJECTS.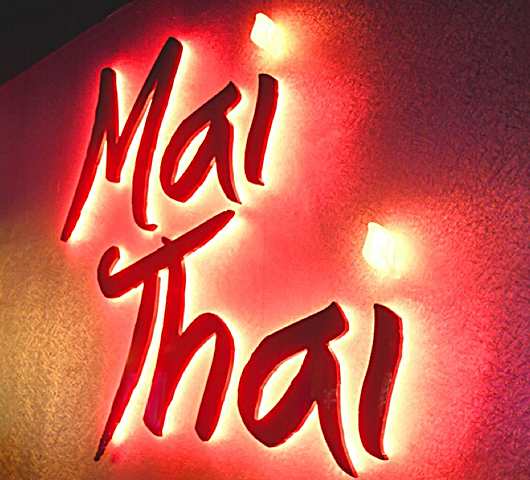 GALAXY WALLS, BUBBLE WALLS, LIGHTED ACRYLIC FURNITURE, STAR CEILING PANELS, CUSTOM SIGNAGE & LIGHTED ACRYLIC DISPLAYS
Mai Thai's interior décor was heavily focused on next to the Asian Fusion menu. With a very specific vision, Impact Lighting's designers and fabricators were in conjunct collaboration with the owners, creating each piece of décor to suit their daytime crowd as well as attracting a night time lounge crowd. Lighted acrylic furniture and galaxy walls and star ceiling panels bring this establishments interior appeal to a next level. Large logo signage cut from a high sheen black acrylic, back lit with our ThinGlow™ controllable LED light strips and highlighted by special routed etched 3d acrylic flame tips. Glowing color changing nightclub tables set the nightclub theme while custom star ceiling panels give an infinity night sky effect.
Client: Mai Thai
YEAR: 2019
Location: Orlando, Florida