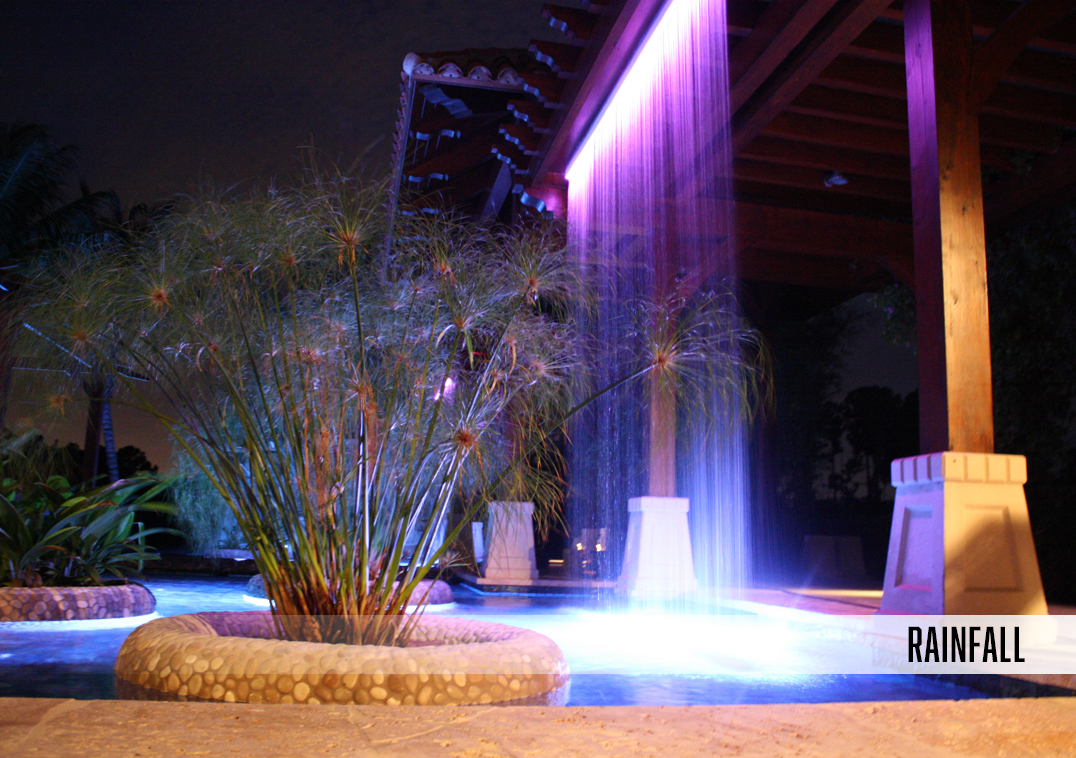 Lighted Rain Fall
STUNNING OUTDOOR RAIN FALLS FOR POOL AND OUTDOOR LIVING
Fiber Optic Lighted rain falls add dramatic visual and sound effects to outdoor living areas. From rooftop structures, water walls or fountain overhangs, our visual waterfall series come in standard lengths from 12-96″ and can be custom retrofitted for custom applications.
All waterfalls are back fed and have a variety of choices in brightness, color and stream spacing. Our OptiPure™ Endglow Fiber Optic Cable and our powerful ION-8000 illuminator allows for color change and programming.
ION-80X

IP67 OUTDOOR FIBER OPTIC LED ILLUMINATOR The ION-80X series LED…